The majority of powder filling operations generate an unacceptable level of spillage and waste. Where the cost of the powder is significant, for example in the food and pharmaceutical industries, it rapidly becomes cost effective to collect and reclaim product for re-use in filling operations.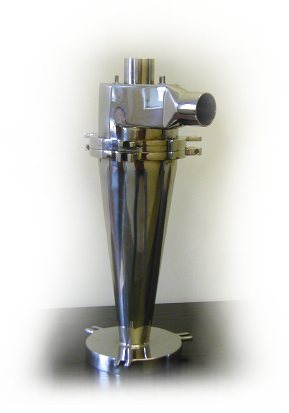 Our systematic approach to saving you production costs:
The first stage in the reclaim analysis is to quantify the value of powder currently thrown away and exactly where this is occurring.
The second stage is to define the physical characteristics of the powder i.e the range and proportion of particle sizes, peak mass flow and powder bulk density.
The third stage is to design a suitable collection system both in terms of physical size and efficiency. A number of different techniques can be employed and each one will be bespoke according to the criteria defines in stages 1 and 2.
The final stage is to build and test a prototype and then convert this to a production model (built to pharmaceutical standards) for interfacing with existing equipment in the factory.